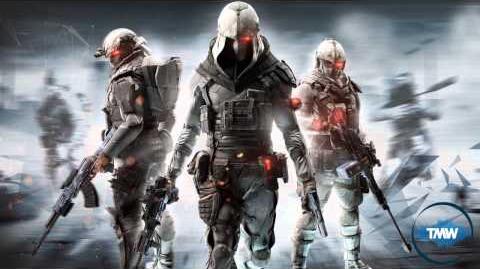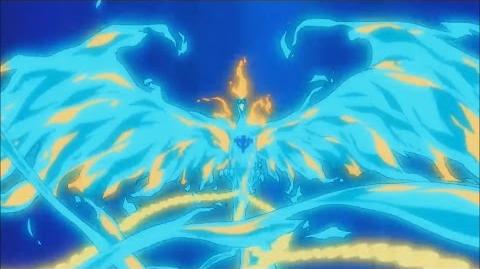 This article, Top 30 Strongest One Piece Fanon Wiki Characters, is an article only to be used by tylerelman.
Note
This is purely my opinion. If you would like to change any of the characters, ask Tylerelman.
Rules
Characters must not have a bounty higher than 6 billion beli
Characters must be a Revolutionary, Marine, or Pirate
Unique powers/abilities will be listed
List
Honorable Mentions: Rich Bartan, Kori Atama, Marie Reid, James Jaffes, Akouzu, Monkey D. Luffy Jr., Joruto Izan, Charlotte Ice, and Sokudo and Hyaku
Now let's begin!
30. Tsume Tsukamu (Gara Gara no Mi)
29. Shiro Akatsuki (Tobu Tobu no Mi)
28. Dominic D. John (Rokushiki)
27. Tsumetai Shin (Swordsmanship, Retsu Retsu no Mi)
26. Tie: Nouhito Hangeki and Akei (Hangeki: Omou Omou no Mi. Akei: Swordsmanship)
25: Portgas D. Noir (All Haki)
24. Yoru D. Ken (Rokushiki, Armament and Observation Haki)
23. Magajin (Weapons)
22. Dinno (Heri Heri no Mi)
21. Urako (Ningyo Ningyo no Mi)
20. Terro (Buru Buru no Mi, Model: Ox)
19. Suro (Swordsmanship)
18. Kaiser Klause (Okuri Okuri no Mi)
17. Genesis D. Lantis (Kuu Kuu no Mi, All Haki)
16. Atlas D. Jason (Honō Honō no Mi, All Haki)
15. Silverbeard (Purasu Purasu no Mi, Yuki Yuki no Mi)
14. Admiral Senshi (Hitto Hitto no Mi)
13. Enihs (Kira Kira no Mi)
12. Jack Baro (Enke Enke no Mi)
11. Raifu Rein (Fishman Karate, Rokushiki, Koka Koka no Mi, Swordsmanship, Armament and Observation Haki)
10. Kirigaya Kawakami (Taiyou Taiyou no Mi, Armament Haki)
9. Thompson D. Row (Shimo Shimo no Mi, Swordsmanship)
8. Sanhoukou Yameru (Taizai Taizai no Mi)
7. Adrian Faust (Bai Bai no Mi)
6. Tie: Ryuu Tsubasa and Raiken Montizuma (Ryuu: Swordsmanship, Observation and Armament Haki. Raiken: Hito Hito no Mi, Model: Kagatsuchi, All Haki)
5. Riku Di Cielo (Pura Pura no Mi, All Haki)
4. Hans D. Mada (Saiken Saiken no Mi, Armament and Observation Haki)
3. Nolio Bartolomeo (Sha Sha no Mi, Immortality, All Haki)
Tied 2. Kure S. Akira (Saru Saru no Mi, Model: Sun Wukong, All Haki, "Fishman Karate" ) and Aijunmei D. Kisei (Swordsmanship, All Haki, Niku Niku no Mi)
1. Broze Cannon the MVP (Kami Kami no Mi, Model: Āgyo)
Links
Some links don't lead to what they say, so be careful!
Community content is available under
CC-BY-SA
unless otherwise noted.