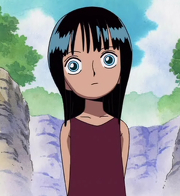 One Piece Fan
I am a Bureaucrat on the wiki and in the pat have tried to reform the wiki from the broken cesspool mess it was once left in by cleaning it up best I could. I stand for the moral good and ethical rules of One Piece and don't tolerate those who break them. but life is life and I've had to take many extended hiatuses from my work here. I have made several responsible members I have encountered admins, some of whom may now be bureaucrats. Please defer to them in my absence.
MrPlasmaCosmos "The start of a whole new world lies in the hands of one with the mind to create it!" 23:34, March 2, 2011 (UTC)
My favorite pages
Community content is available under
CC-BY-SA
unless otherwise noted.